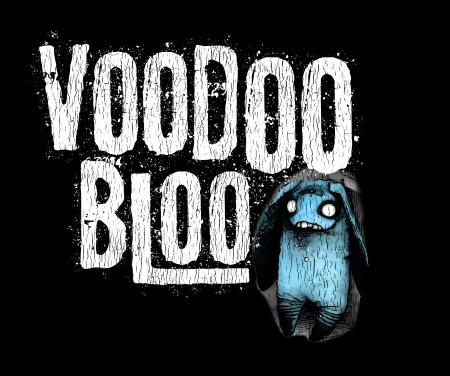 Voodoo Bloo are an energetic young alternative rock band influenced by artists such as Radiohead and Arctic Monkeys.
Their last album "Jacobus" featured 3 singles that were well received around the globe, especially in OZ, UK and USA.
Their second UK single 'MMA' was released on 14th May via PlasticGroove Records. The single is the follow up to their critically acclaimed debut 'Her Name Was Human' released in February. Described as "a fiery ball of big riffs, juicy drum beats and snappy vocals with deep meaning leave you in awe" INDIE CENTRAL MUSIC , "A True Alt Rock Rollercoaster" SUBBA CULTCHA and "a real punk energy vibe" THE MOSHVILLE TIMES.
They supported "Racing" at San Fran in Wellington Aug 21 and are due to support Australian band "You Am I" in October 21. They are currently recording their 2nd album due Q1 of 2022, the first single scheduled to be released in November 2021. This will be followed by an NZ tour, and hopefully overseas if Covid allows.
Why Voodoo Bloo? - Written by Rory McDonald
I started Voodoo Bloo as I wanted to start a new chapter in my musical career, whilst still using the knowledge I gained from my previous band (Lucifer Gunne), to try and make something really special to me. My debut album "Jacobus" (released on December 4th) was recorded at PlasticGroove HQ, and has been worked on by Greg Haver (Mix production adviser), Scott Seabright (Mixing), and Ryan Smith (Mastering).
In 2020 we played multiple charity shows for Lifeline Aotearoa (an organisation focused on suicide prevention and mental health treatment) around New Zealand, and also released a music video for our 3rd single "Ha Ha Ok Ok".
VB are signed to independent label PlasticGroove Records and are currently in the studio recording their 2nd album "The Blessed Ghost".