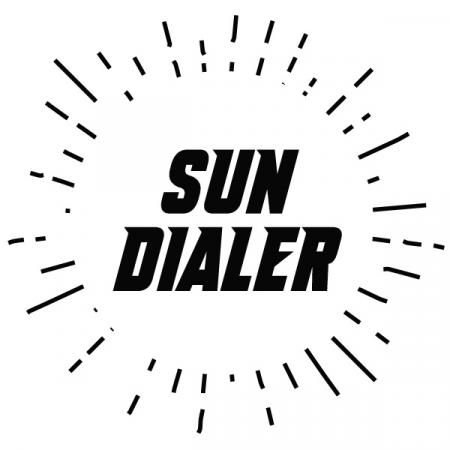 Every now and again, a new band appears from (seemingly) nowhere; like mushrooms in a wooded autumn grove, or one of those long unexplained morning nose hairs that rises majestically with the dawn of the spring equinox. Sundialler very much sits in that nasal hair fun guy category.
Sundialler's story is woefully short, but their legacy is humungous! 80s hair-metal, 90s droogy emo gazing, ska, cock-pop, classical family roots, bloody roots...
On guitar & vocals - Nick
On bass - Matt
On drums - Karl
Zoning Joy Division and The Doors, via Wichita Lineman and Alien Sex Fiend...
Don't Fear.. The Sundialler