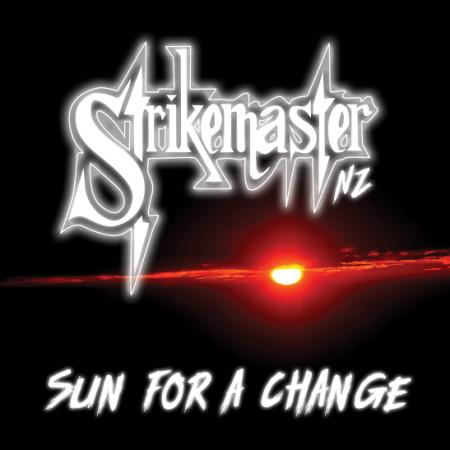 A live concert at the old Ascot theatre in Newtown was recorded by Jayrem Records which became Strikemasters first album,Good n Ready. Produced by the late Ian Morris at Marmalade Studios,the album was an acclaimed success,propelling the band on to TV appearances and a nationwide tour.
The band continued to gig and record for another 5 years,constantly writing new material. Support acts for rock legends Motorhead and Uriah Heep cemented Strikemaster as one of the top rock acts in the country.
The changing dynamic of the Wellington live music scene eventually forced the band to call it quits in the early 1990s.
All the members followed other musical pursuits and would get together to play the odd festive occasion But there was always the lingering feeling that the band had unfinished business. A wealth of material had remained unrecorded and a bond of camaraderie meant that Strikemaster would rear its head again. A request to play at The Rocks Paul Martins Axe Attack party in Auckland 2008 soon had the band jamming again and rekindled the desire to get the show back on the road 2012 has seen the band back in the practice rooms, writing a batch of new material and honing favourites from the past. The unfinished business is to be completed. A studio album has been recorded and released May 2016
Find us on-line

Like us on Facebook