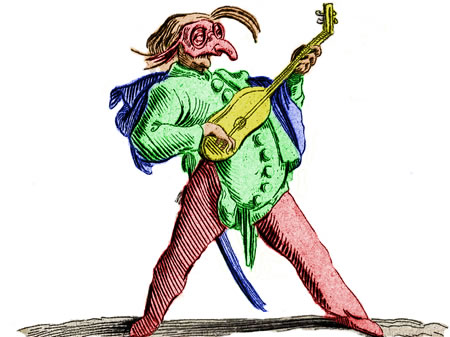 Strange But True is a Wellington/Kapiti Coast alt folk band, often seen busking in Cuba Mall, that plays original quirky songs by Jeff Simmonds. Formerly known as "Obadiah", the band features accordion, mandolin, guitar and percussion. This up-tempo, foot-tapping and entertaining band is one of a kind - strange but true.
Strange But True has its roots in The Original Salt Company Jug Band that played way back at Sweetwaters in the early 1980s. That band, and its subsequent incarnations, (Obadiah and the Minor Prophets and, more recently, Obadiah), played original, up-tempo songs written by front man Jeff Simmonds, with an array of acoustic instruments. Today, the band has morphed into Strange But True, a five piece acoustic alt folk band featuring guitar, mandolin, accordion and percussion. The band takes inspiration from (and is in the same musical ballpark as) the Decemberists and Mumford and Sons, with catchy tunes, quirky lyrics and foot-tapping arrangements.
They cut their teeth busking on the streets of Wellington. Quote "That's where we learnt to be entertainers" says Jeff Simmonds. "If you want people to stop and listen to you when you are busking, you have to have immediate appeal."
There are a lot of rock bands in the world. Let's be honest. They are two-a-penny. and there are hundreds and thousands of singers and songwriters. But how often does an up-tempo, rollicking folk band with original, funny, catchy tunes, come along? Not very often at all. Strange But True is one of those rare commodiities This may be strange but it is also true.
-21134-