Skram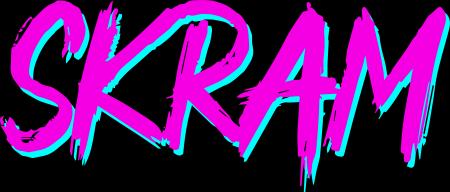 "Skram is an exciting, magnetic new pop group in Aotearoa consisting of Henry Ashby on lead vocals and guitar, Felix Nesbitt on drums and vocals, Lee Pryor on keyboards and bass and Tane Butler on guitar and various instruments. All four of these boys grew up in different parts of Aotearoa, Henry in Kirikiriroa, Felix in Upper Hutt, Lee on the Kapiti Coast and Tane in Whanganui. Felix and Lee met while studying at Whitireia Polytechnic, developing a strong friendship and bond over their love for complex and interesting music. Felix then went on to work as a music teacher while playing with Funkacybin, before moving onto teaching in Lower Hutt, Wellington. During this time, he opened for groups such as Joe Satriani, 8 Foot Sativa and many more. Lee went on to perform and produce music with Archie the Brave and performed at Homegrown with Ashley Alexander. Meanwhile Henry was pursuing an acting career in the Upper North Island performing in several musical theatre productions, while the highlight was a brief 3-episode part on Shortland Street. Henry was also playing in Mufasa Mufasa, who played NYE at the Whitianga Hotel.
Lee and Felix ended up teaching in the same music school where they came across Henry who had just moved to the windy city to teach music. The boys started to do school shows and realized they loved playing music and teaching together, plus the added bonus that they had way too much fun being goofy doofuses too. Henry, Felix and Lee developed the most electric, connected bond and decided they had to take on the music industry together, creating interesting, dynamic pop and rock songs. Skram was born and the boys began writing music together, finding a strong bond and sharing incredible times together. Tane Butler joined the fray for their Summer Tour in 2021 and his happy face couldn't be asked to leave!
As Skram has begun hyping and gearing up their upcoming single releases and album release, the band was noticed by UP The Music and got the opportunity to open for Sons Of Zion in Palmerston North, their biggest event to date, following this, they sold out shows on a huge Summer Tour across the North Island. Their latest release is a remix from Kiwi legend Tiki Taane.
To celebrate the release of their debut Album Walk Into The Sun, Skram is firing across Aotearoa once more going to new venues and hitting as many beautiful locations as possible with over 10 legendary Kiwi Supporting artists including Fin Rah Zel, laura., Odds and Ends, Tahini Bikini, Ripple Effect and many more!"

Like us on Facebook