Sidewinder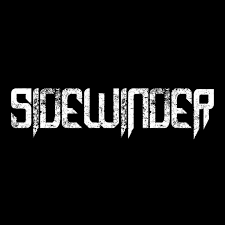 "How a New Zealand band are able to channel this harsh stoner American southern rock is beyond me." Kev Rowland, muzic.net.nz (August 1, 2021)
Wellington rock heavyweights, SIDEWINDER are back after the release of their first studio album 'Vines'.
With a sound described as 'a mash up of desert rock and bluesy southern rock with a grungy aftertaste' Sidewinder consists of guitarists Ben Sargent and Tom Rousell, drummer Grant Lister and bassist Sean Fitzpatrick.
Sidewinder have captured a lot of attention from fans and peers alike since hitting the stage for their debut just six weeks after forming: receiving a rousing response from the large crowd. Since then, the band had not kept still, clocking in numerous live shows as well as heading into the studio to record their first singles with top local engineer James Goldsmith.
'Sirens', the band's first single was duly released April 2021 and was enthusiastically picked up by local rock radio, overseas bloggers and podcasters. That same month the band hit the road for concert dates in Tauranga, Hamilton and Auckland to promote the single before returning to a triumphant homecoming show in Wellington.
"Sirens has a deep SOUNDGARDEN and ALICE IN CHAINS influence with a dirty Grunge sound being the main thing that you can hear within the constraints of the song. The 3 minutes plus song does see the band bring in elements of Stoner Rock and Desert Rock which makes for a more interesting approach to their overall sound.
The vocals are purely "Grunge" based but offer a very cool touch to the familiar style Desert and Stoner Rock grooves the band play on SIRENS.
Sirens is a very good song indeed and is LOUD and POWERFUL for the message of the song that Sidewinder are trying to aim for." Steve Howe, Outlaws Of The Sun blog, May 9th 2021
A second single 'Mississippi Fire' was released in June 2021 along with an accompanying lyric video which has been viewed over 8,500 times. The third single 'Walk Of Ishi' was released on August 2nd and was immediately picked up by some major rock playlists as well as getting the band a lot of international press coverage especially in Germany, Spain, Portugal, The Netherlands, France and Brazil.
The fourth single 'Red Moon' was released in October 2021 and in part thanks to a popular live video of the song being performed at Valhalla in Wellington attracted even more new fans. The video was made during the 'Battle Of The Bands' National Final that year.
At the start of 2022 the 'Vines' album was released to great acclaim, including a five star rating from muzic.co.nz. as well as 9/10 rating from House Of Prog. The band then launched into a seven date promotional tour around NZ including a sold out show at Valhalla in their home town of Wellington.
In September 2022 the band supported Southern California band Sasquatch on the Wellington leg of their Australasian tour before entering the studio to begin recording the second Sidewinder album. The album featuring a new lead singer will be out in 2023 as well as a show with another top international touring act.
"...to me this is the best grunge album I've heard in years!!! It's like listening to the late Chris Cornell every now and then on this debut that's a potential Album Of The Year for me" Rob Hammer, denizen of the stoner rock scene, April 2022

Visit our website: sidewinderband.nz