Scott Bowater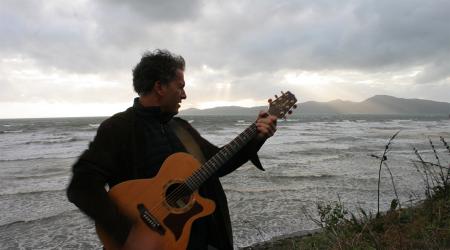 I'm Scott Bowater and I love making music. Writing and playing music is who I am.
I'm inspired by, and play, a wide range of music from folk, blues, funk and rock to soul and reggae. I am continually evolving as an artist. I play acoustic solo (voice and guitar). I believe this is the most purist discipline, with the songs stripped back, raw and intimate. That said, there is nothing like rocking with a band in the 'magic'. I've been playing with various Wellington based musicians over the past few years and continue to work towards having a solid band.
My music background kicked off in Palmerston North at high school many years ago. I played in covers bands, and have done the odd show in the past, but have been playing solely original music for the past 15 years.
I have created new blends, and styles of my own. With two albums released (Live at Scotty's Place 2009 and Stuck in Paradise 2012) I feel I have found my own voice and the confidence to deliver.
I played regularly (both Solo and with band 4 Shore) to the tourists in Kaikoura during my 10 years down there, before moving up to Raumati Beach in May 2013.
I've got a lot out of being part of the Lovelands community, it's what every artist needs - to be part of a passionate group of musician/artists.

Like us on Facebook