Murky Depths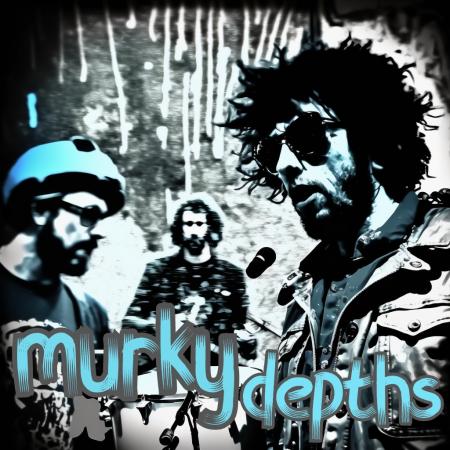 Stripped down blues rock with a sprinkling of metal and whimsy thrown in for good
measure. Hailing out of Porirua and with a wealth of experience between them Murky
Depths is a three piece blues rock band with a foot well and truly lodged in the 70's but a
soul that's coloured by 80's and 90's guitar bands. Think stadium rock guitars, thumping
bass and silky coffee tinged vocals backed by a solid rhythm section.
Richard - Guitars
Since being introduced to legends of guitar such as Stevie Ray
Vaughan, Angus Young and Eddie Van Halen at an early age, Richard
has made it his mission to develop his skills on the six string and
create a unique sound that stands out from the crowd.
Richard builds his guitars by hand and tailors them to his unique
playing style
Stephen - Bass and Vox
Thirteen year old Stephen had big hands so guitar was not the way to
go, but bass only has four strings! Fast forward many years, many
bands (prog rock, hardcore, punk and alt metal) and he's mellowed out
enough to start writing songs about train crashes, failed romance and
being out of sync with the world.
Joseph - Drums
Joseph has been playing drums since the age of 12, an active
member of the Wellington music scene, he's played in many bands
over the years and can usually be found taking photos of live music for
his site WillNotFade.com. Despite his youthful good looks he's a
veteran of the New Zealand music scene and last played Lovelands
with Secrets of the Sun.

Like us on Facebook