Karen Clarke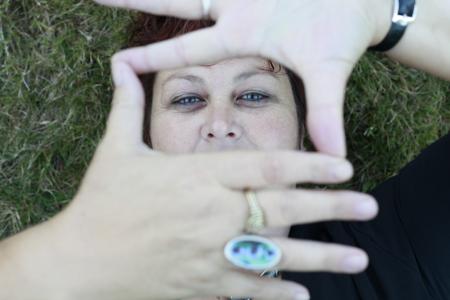 It's the black-sand, west coast beach of Raumati South that she calls home. The locals there will tell you, straight up, this woman is sunshine and storm.
Songs
Clarke's love of voice and rhythm drives her original music. She composes from a sensitive eye on life with bittersweet paradox in her sets. The essence of her Ngati Kahungunu and celtic lines blend into what is very definitely a kiwi sound. Elements of jazz, blues, roots and alt country are in her trademark indie-folk-femme mix. Her songs are served warm and gutsy with a strong, emotive stage paresence. You'll remember you've met.
Performance
Smoky vocals and rhythmic guitar styles anchor Clarke's performance working a wide range of festival, event, bar and cafe stages. When fortune permits Karen also works in duo with rootsman Troy Hunt as Mimymo and alongside blues exponent Bob Cooper-Grundy and soloist Kate Marshall as Hard Candy, which upsizes to a hot five piece blues and alt country outfit with Wayne Morris on drums and Warwick Hill on bass.
Recordings
With December 2012 booked for the recording of her next ablum its clear that the train rolls on.
Her debut album 'Is that right Barbie' was released in 2009 and brings together a dynamic collective of Kapiti musicians over 13 tracks. Recorded and engineered in Waikanae by Tony Koretz of Rocksure.
The haunting call 'Kia Papapounamu' was selected as the opening track on 'Reconstruction', the independent NZ artists album sold to raise funds for the 2004 Tsunami relief efforts.

Visit our website: www.livemusicatyours.co.nz