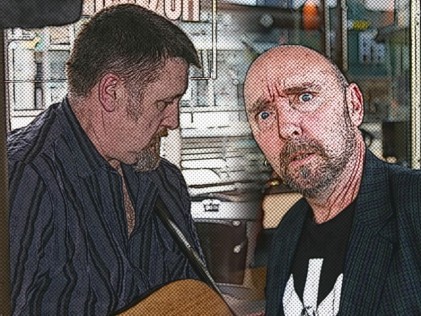 Formed under pressure at great depth, the rough diamond that is THE BRUCE BROTHERS has taken many years of long nights to surface.
Dazzling with a back line, the uncut sound of just the two brothers (different fathers - different mothers) is best observed under dim light and alcohol.
Too negative and loud for weddings, two damn danceable for funerals, they have a truly narrow (some might say refined) niche.
Come and fill their niche at your venue!!