Blue River Baby (B.R.B)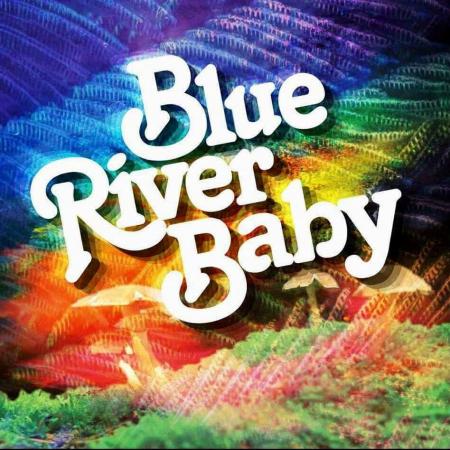 Blue River Baby (BRB) Wellington New Zealand.
Cutting their teeth at Loveland's
Blue River Baby are a charting New Zealand 8 piece funk rock band flowing from the misty mountains of Wellington's hills and magical valleys, formed in 2016 their name stands to remind us of a time when our rivers once ran clean and clear. Regulars in the New Zealand official and Indie music charts the band bring quirky high energy, powerhouse grooves and dance inducing hooks.
Known for delivering a great show Blue River Baby's largest festival to date was headlining an epic NYE set for 20,000 in Nelson, they promptly released a debut self-titled album recorded live at Surgery Studios with Dr Lee Prebble.
With two sell out Wellington city release shows and a full NZ Tour late 2019, this debut album hit #1 on the NZ Indie (IMNZ) Top 20 Album Chart and #8 on the Official NZ Music Top 20 Album Chart, holding three weeks in both charts alongside the likes of Six60, BENEE, Drax Project, Fat Freddie's Drop, Troy Kingi, Katchafire, Aldous Harding and many more iconic acts.
They also received a bunch of radio play around NZ 2019 and into 2020. In March 2020 The Album re-entered the (IMNZ) Top 20 Album Chart at #12 then Covid hit
BRB's single 'Walk of Shame' Hit #20 on the UK iTunes Blues Chart, their single 'Blue River Baby' reached #1 on the NZ iTunes Funk chart with another Reggae Ska single 'Blackyard Town' hitting #7 on the NZ iTunes charts.
SOME TASTY HIGHLIGHTS
FB Shout out on BRB tune 'Vigilante Panda' "SHA SHA SHOOOOOO!!!!!! This is a cool song" Stu Kora - L.A.B / Kora
"Good Vibes Aye!!" .."I love the save the planet ethos"
Estelle Gifford HITS FM
"Today marks the release of Blue River Baby's new album and it's absolutely glorious!!!" Maggie Tweddie - Radioactive FM
BRB Achieved a World 1st by releasing our physical Debut Album on 100% re-used CD Cases, and establishing a Cooperative FireFlower Records to help other artists to do the same.
Playing sell out Album release shows in Wellington then touring New Zealand late 2019 with epic shows at The Yot Club Raglan, Galatos Auckland, East Street Eats Nelson, Wunderbar Lyttleton Christchurch, and Jack Hackett's Wellington.
Solid reviews, press and radio playlistings around New Zealand and internationally , our tune 'Blackyard Town' was selected by Radio Active as their top 11 hit pick. And music from the Album has been featured on Radio NZ with Jesse Mulligan and The Hits Nationwide.
Playing a bunch of Festivals, 'Big Lil Summer Blowout' San Fran 2020, 'Te Aro Fair' 2020, 'Summer City Carnival' 2020, Red Rock n Roll 2020, Sanctuary Sounds 2019, Upper Hutt City of Song 2019, 2020, Local Scene Kapiti 2019, 2020, Lovelands 2019 May the 4th be with you. Nelson City Council NYE 2019 headlining and playing to 20,000
Blue River Baby are Marie 'Ree' Thomas (Lead Vocals) / Cam Crawford (Vocals, Keys) / Leith Hazlitt- Black (Drums, percussion) / Matt Fitzpatrick (Lead guitar)/ Dave Bamford (Bass guitar) / John Gaulter (Horns) / Kali Barton (Trombone) / Zech Taylor (MC Wizzard Freestyle Rap)
bl[email protected] [email protected]
BRB love networking with other bands and promoters so feel free to contact them about your upcoming show or festival 021715921
www.smarturl.it/blueriverbaby

Visit our website: blueriverbaby.bandcamp.com