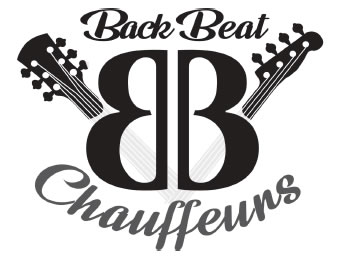 The Back Beat Chauffeurs are a smooth ride to the good times.
With a repertoire that ranges from blues, soul and funk to country rock this versatile, high-revving duo is a powerhouse of soaring licks and riffs over rich rhythmic textures not to mention some righteous vocals.
With ten years of jamming together at festivals and parties under their belts, these two play-hard musos have got their act together and are keen to help get you to the happy place!
Jump in, wind your window down and take the trip.
The maestro on strings (acoustic, electric and bass) is Rob Wilson from party central - Plimmerton. Rob started out playing along to the radio hits of the Rolling Stones, Led Zeppelin, Pink Floyd and Stevie-Ray Vaughan. Yep, he's a rocker at heart and got the leathers to prove it! On bass Rob lays down strong, funky grooves. On six string he colours up the mix all kinds of pyrotechnics that will blow you away! You might recognise Rob from the mini rock machine 100db.
Bringing her trademark smoky vocals and driving rhythm guitar work to the Chauffeurs mix is Karen Clarke. With twenty years of performance under her belt KC has earnt her piece of the NZ Singer Songwriter stage and acoustic music circuit. Her influences include Gillian Welsh, Bonnie Rait, Brandy Clarke and pretty much anyone who writes their own material. Happiest in a west coast breeze this blues-loving gal from Taranaki via Kapiti just gotta sing. You might recognise Karen from GloryBox or Hard Candy.