Armed in Advance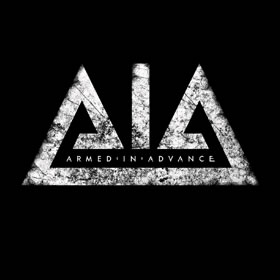 ARMED IN ADVANCE are an incisive, direct and powerful culmination of guitars, drums and songwriting that delivers an uncompromising, vast rock sound that is straight to the point. On the back of the five track Stitches EP in 2014 which received rave reviews and support from the Rock FM, This power rock trio roared into life at the end of 2015, when the mantra became 'bigger is better'. Two top 20 radioscope chart hits with 'Stay' (#12, January) and 'Same Old Story' (#17, May) serve as an indication of what this band is capable of from a song crafting perspective, with monstrous guitar riffs giving way to hook laden vocal lines and an unrelenting and robust rhythm section. Five national tours since their inception in 2013, as well as support slots with New Zealand's top rock acts (I Am Giant, Villainy, These Four Walls, and more) have served as a catalyst for the band to constantly look to improve their performances, and 2016 has seen this attitude pay dividends, with outstanding live reviews as well as a support slot secured with state-side genre heavyweights Drowning Pool in July.
"...catchy vocal melodies and a scream that could make a lion jealous, guitar riffs which hit harder than Mike Tyson, a rhythm section that drives like a trucker on a six day meth binge..." ­ NZ Musician magazine
"...they are an act that blasts a set of loud grooves, big hits, rumbling tones and without fail has the audience jumping around, moshing, and singing along." Muzic.net.nz
Now, Armed In Advance are excited to introduce their Debut full length album Change/Evolve; 10 tracks - including their most recent singles 'Stay', 'Same Old Story' and the brand new track 'Running You Down' - that have been painstakingly crafted with one goal in mind; to create and showcase the absolute pinnacle of what this band has to offer. Set for release on 07/10/2016 These songs are the best from over 80 ideas, created and moulded in the two years since the release of the Stitches EP; and the end result is a devastating combination of thunderous grooves and churning rock riffs, anthemic choruses and energy to burn.
Expect more touring; expect to hear more about Change/Evolve; and above all, expect Armed In Advance to stop at nothing in the pursuit of delivering the very best live show that they are capable of.
"Two solid angry looking men, playing solid angry rock standing on their foldbacks high above the crowd to a packed floor at the Kings Arms and a drummer absolutely smashing his kit is enough to make any music lover take notice of Armed In Advance."

Visit our website: armedinadvance.com